Moving Day Tips & Tricks
Moving Day is always an exciting, busy, and stressful day. The pressure to hurry up and get everything done can be overwhelming.
Preparing for moving day is the easiest and by far the most rewarding thing you can do for yourself and your family.
You don't have to get elaborate.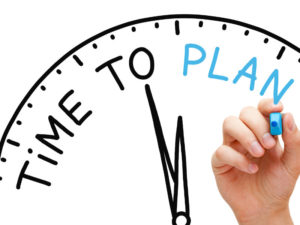 Prevent Being Overwhelmed
Resist the temptation to put everything in one giant to-do list. It is easier to break it down by due date instead of one giant list.
How?
Start with a "mind map". In this 30-minute brainstorming exercise, you will need a take a few sheets of paper, a pen, post-it notes, and a timer. This exercise has five stages.
Hint: There is no right way or wrong way to do this.
Stage #1 – Brain Dump
Set your timer for 7 minutes and go!
Write every task you need to do for the moving on those sheets of paper. Don't worry about spelling, staying in the lines, or order. Just get the idea out of your head and onto paper
When the timer goes off, put your pen down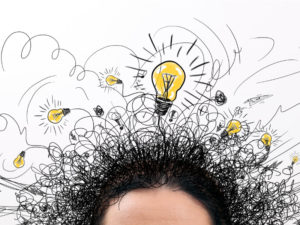 Stage #2 – One Thought Per Note
Don't worry if you write the thoughts down multiple times in different ways. The point is to free your brain from the free-floating mind chatter that make it harder to reach your goals.
Set your timer for 7 minutes and go!
Put one thought on the front of each post-it note
Repeat until all thoughts have their own post-it note.
When the timer goes off, put your pen down
Stage #3 – Group Your Ideas Together
Have as many or as few groups as it works for you.
Set your timer for 7 minutes and go!
Separate your post-it notes into groups that make sense to you
When the timer goes off, stop
Stage #4 – Organize Each Note in Order
Some groups will not have an order, but others will. Use your best judgment. This is about getting mental clarity – not about the right or wrong way to organize. There is no wrong way to organize. Organizing is a personal thing. What works for one person will not work for another.
Set your timer for 9 minutes and go!
Put the post-it notes in order in each group
When the timer goes off, stop
Stage #5 – Create Your To-Do Lists
Now that you have mental clarity. Use these groups to create your to-do lists. Then give deadlines for each to-do list as a whole and each task.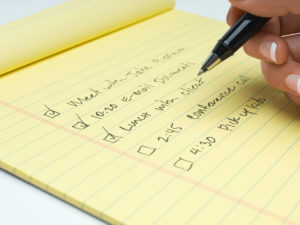 Sample Moving Day To-Do Lists by Due Date
What follows are general guidelines to make your move simpler. These examples will make it easier for you to organize your move in your way.
Remember, how you organize your move is up to you. There is no wrong way to organize. What follows are samples of moving day to-do lists that have worked for All-In Hauling, our friends, and our families. We hope these give you ideas that work for you.
Week Before Moving Day
Here are some items to go on your "week before moving day" to-do list.
Food Planning

Defrost your freezers
Go through your pantry and throw away all expired foods
Meal prep for the week using what you have. Not only will you be able to shut down your kitchen faster, meal prepping is a massive time saver too!
Buy your moving day meal gift cards – No one has time to cook, and your moving crew will expect to get fed. Make it easier on yourself and have these gift cards ready to go. Then use them as you need them. Whatever is leftover can be used during your first week in your new place.

Make Arrangements

Donation pick-ups – some charities will pick up your donatable items
Call All-In Hauling for curbside junk removal pick-ups
Utilities – starting at the new place and when to shut down the old place
Child care
Drop off all recyclables
Carpet Cleaning services – either professional or rental equipment to do it yourself
The Walk-through Inspection for the new place

Build your moving day essentials box
Keep packing. Shut down as many rooms as possible as the week advances.
Live out of a suitcase – Pack only what you need in your suitcase. Box everything else up.
Don't forget to buy lightbulbs and toilet paper for the new place!
Have your children create name signs for their room. Taping the name sign on the bedroom doors will make it easier for your moving crew to put the boxes in the correct room.
Day Before Moving Day
The day before moving is usually when the most pressure mounts, but it does not have to be this. Use your to-do list to see your progress and help you stay grounded. Stressed-out moving organizers only make it worse.
Have everything packed and labeled (example: Bobby's Room – toys, Garage – tools, or Office – desk supplies) and ready to load onto the truck
Double-check the following:

Essentials box — Make a note of what should be in the box and where it is now
Your to-do list
Your name signs for the bedrooms
Moving van rental
Meal gift cards are safely put away in your wallet or purse
Coolers for any perishable foods that you were not able to eat ahead of time are clean and ready to fill with food and ice
Weather forecast. Prepare for any incoming weather patterns that could delay your plans.

Make sure all bathrooms have toilet paper and bags for trash.
Set up your coffee/drink station with the bare essentials.
Moving Day Morning
Here are some simple things you can do that will make your day move along more smoothly:
Post The Plan – People are more relaxed and have more fun when they know the plan. So tape it to your fridge for everyone to read. Then take it with you to the new house. Post it on the refrigerator in the new place BEFORE setting up your coffee station when you get there.

Breakfast

– Have breakfast ready before everyone shows up. Typically foods that are filling but easily fit in your hand like breakfast burritos, gyros, or breakfast sandwiches are best. Don't forget the coffee, water, and drinks for the kids. Instead of buying paper plates and other disposable utensils, use your picnic basket plates, cups, and utensils — less waste with a handy carrying case
Ready the Moving Van – Have the moving van ready to go, fueled up, and in position to load. Once in position, all you need to do is figure out who is the best at packing a lot of stuff into a small space, and nothing gets damaged.

Double Check Your Essentials Box

. The essentials box is all of the supplies you need as you pack and will need to begin unpacking.
Have the Keys – Now what?
Before anyone goes in or unpacks anything, bring in your essentials box, hand off the toilet paper, and post the plan. While everyone is looking around, have someone tape the name sigs on the bedroom doors.
As everyone finishes looking around, set up the coffee and pet stations. Then you are ready to begin the unloading process.
After unloading the moving van and feeding everyone, take a moment to look at what you and your team have accomplished so far. And thank everyone and yourself for a job well done.
Yes. There is still a lot of work to be done. There is the unpacking, the setting up, meeting your neighbors, and cleaning up the old place.
However, you did it. You are in your new place, and a new chapter in your life has begun.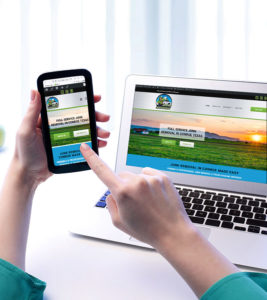 We are here to help you stay on track and make your move easier.
Call us today for a free estimate and curbside pickup!