4 Key Differences Between Junk and Trash
There is a lot of confusion about the difference between junk and trash.
Most use the terms junk, litter, garbage, and trash interchangeably. However, these terms refer to very different things.
Trash and garbage are interchangeable.  Trash contains unrecyclable plastics, food wrappers, waxed beverage containers (1/2 gallon milk cartons), and organic matter. Organic matter can be meat, animal droppings, soiled diapers, toilet paper rolls, eggshells, and vegetable peelings.
In contrast, junk describes the low quality of an item, its low value, and its lack of usefulness. Generally, junk does not cause health issues other than reactions to dust and stress from the accumulation of clutter.
Still not sure?
Ask yourself the following questions to help you determine the differences between junk and trash:
Can this cause a health issue?
Will it fit in the trashcan that you take to the curb?
How much work will it take to make it right?
Is it safe?
Can the item cause a health issue?
When determining if an item is junk or trash, ask yourself, "Can the item cause a sanitation or health issue"?
If yes, it is trash.
As trash decomposes, it gives off aromas humans find offensive. However, to disease-carrying critters (roaches, mice, mold, and bacteria), these smells are the dinner bell for an all-you-can-eat-buffet of the stomach-turning kind.
To protect your home and family, dispose of these items immediately.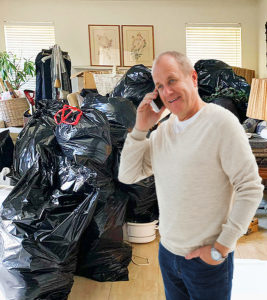 Will it fit in the trash can you take to the curb?
The next key difference between junk and trash is size.
If it will fit in a 96-gallon tote, and you won't get in trouble tossing it in the can, it is trash.
If it won't fit or you get in trouble for it being in your can, you need to make other arrangements.
Your best bet is to call Abraham at All-In Hauling to see if this is something he and his crew can take off of your hands or if you need to take it to a specialized recycling center.
All-In Hauling can take things like furniture, large appliances, pianos in addition to light demolition of old sheds, fences, and hot tubs.
However, there are legal limits on what any junk removal company can take. For example, car batteries, oil, old paint, and gasoline get recycled in a particular way. The law is quite clear on how to dispose of them properly.
If you are not sure, call us. If we can't help you, we will refer you to someone in our network who can.
How much work will it take to make it right?
Another big difference between junk and trash is the scope of the project.
If cleaning up the area will take work to make it right, it is most likely junk.
Junk is the general term used to describe an object's perceived value. The item might be in good working order or just an older version. However, if the owner does not value the item, it is junk.
Since most junk projects are not safety hazards or a threat to public health, they tend to fester and grow in size. When the size of the junk area reaches the customer's limit (or their HOA threatens to take action), it is time to call for help to take care of it.
If it only takes you a few minutes, has an odor, and fits in a trash bag, it is garbage. For your family's safety, throw that in the outside trashcan with baking soda to absorb the smells.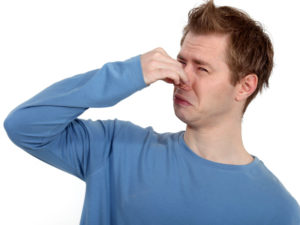 Is it safe?
The final major difference between junk and trash is safety.
Do the items cause a threat to your or your family's safety?
If you answer yes to any of these questions, there is a safety issue present:
Is personal protective gear like cut gloves and safety glasses required?
Is it a two-person lift?
Is this something an evil scientist would drop a superhero in?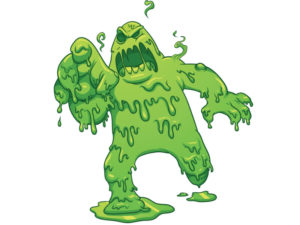 All kidding aside, you need to call in the professionals if it is not safe enough for your teen to clean up unsupervised.
We at All-In Hauling understand and have training for these kinds of issues. We take safety seriously.
Our highly trained team can:
Spot issues before they happen
Identify and manage complex lifts.
Know the difference between items we can take and that which requires hazmat specialists to remove safely.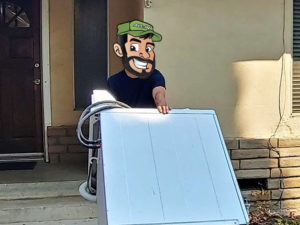 We believe it is better to be safe than waste a lovely afternoon in the emergency room because that old window was heavier than you thought.
No one wants that.
For More Information on the Differences Between Junk and Trash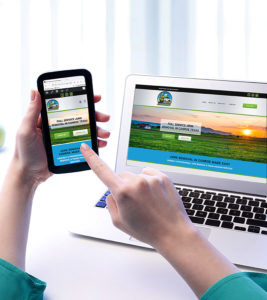 Call the professionals at All-In Hauling for a no-obligation, free estimate today!
Why are you waiting?
Unless you want a nastygram from your HOA, call us at (936) 445-8159 now!
We will make it look like it was never there.