Planning Your Move The Easy Way
Moving does not have to be an anxious experience.
All it takes to turn a chore into a stressless event is a bit of planning and follow-through.
Follow these steps to make your moving experience easier and stress-free.
Step 1: Planning Your Move
Moving has a lot of moving parts.
Break down the whole process into four (4) stages: preparing, moving, cleaning the old place, and finally unpacking at your new home.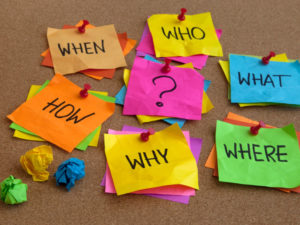 Common questions to ask when planning your move include:
What is the moving budget?
What supplies are needed?
What should go in the essentials box?
What special accommodations do the family and pets need?
How to feed the moving crew and the family during the move?
Do you need a moving van or a pickup truck?
When to schedule All-In Hauling to remove any donatable, recyclable, and junk items?
The majority of the planning will involve the preparation and packing planning state. Once done, post the plan on the fridge and follow through.
Step 2: Gather Supplies
When planning your move, don't forget to gather your packing supplies and to plan for safety.
Before you go out and purchase bubble wrap, look at what you already have.
Here are some often overlooked packaging materials you most likely have now:
Use blankets and sheets to wrap lamps and pictures
Use tops and sweaters to wrap up fragile items
Use wine boxes as shoe storage
Socks fit over and fill wine glasses easily
Drawers make great fragile storage when packed amongst the clothing
It is tempting to load all of your books and heavy items into one big box. However, who is going to lift that?
Prevent injury and potentially being sued by limiting the size of boxes you gather.
Pro Tip: Never use big boxes. Keep the size of your boxes no bigger than a box of paper.
If you do have big boxes, fill them with fluffy light items like pillows and stuffed animals.
Step 3: Designate Your Recycle, Trash & Donate Locations
It never fails.
When you start packing, you discover that your things have multiplied.
You will quickly discover old toys, recyclable cans, bottles and plastic, and other items that your family has outgrown.
To make sorting easier, designate the areas for moving to the new place and for donation/recycling.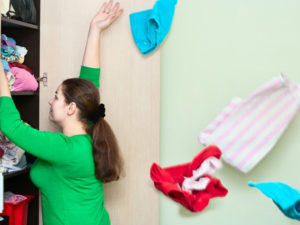 As you separate what you want to keep from what you don't, bag it up and put it in the designated areas.
When you have your moving date, set an appointment for All-In Hauling to come by and pick it up.
All-In Hauling donates, recycles, and re-uses as much as possible. If the item is still usable, know that we work with local charities to find it a good home.
Step 4: Prepare Your Essentials Box
What is an essentials box?
An essentials box is a catch-all for items you need as soon as you open the door to your new place.
There will always be someone needing the bathroom, something to drink, or is hungry. Being prepared with these basics makes the process simpler.
Pro Tip: Buy local restaurant gift certificates a week before the move. Then use the gift certificates to plan your meals during the move and the first few days in the new place.
When planning your move, stock your essentials box with the tools, equipment, and snacks you need to get the new place up and running. This box goes in the car with you when you travel to your new home.
Keep this box simple but don't forget what each family member needs – including your pets.
Common items include:
Toilet paper & dental care items
Box knife & Scissors
Coffee pot with coffee or tea and a mug for each family member
Tape & garbage bags
Daily medicines
First Aid kit
Small tool kit (hammer, screwdriver, level, a picture hanging kit, nails, etc.)
Gift certificates for local restaurants
Pet basics (leash, shot records, food, water, litter box, poop scooper, etc.)
A child's toy
Flashlight and candles
Dishwashing liquid and tub
Cleaning bucket with multi-surface cleaner, rags, and towels
Step 5: Start Room by Room Packing
Once you have gathered your supplies, it is time to start packing.
But where do you start?
Your schedule usually determines which room you do first. For limited-time situations, go for essentials first, then head for the clutter corners.
Assuming this is not an emergency move, designate your donation and trash location and set up your appointment with All-In Hauling to pick them up at a specific date.
With your pickup appointment set, write a loose schedule of which rooms to pack when. Then stage the packing supplies appropriately.
Pro tip: Having a time deadline, prevents procrastination and provides motivation.
Use your clothing, bedding, and winter coats to wrap delicate items instead of purchasing excess bubble wrap.
Then cross out the room off of your list as you complete it.
Always plan for the last-minute packing. These are generally used daily items and may be key components of your "essentials" box.
The Family Act
While it is tempting to assign each member of your family a room to pack, not everyone will be as motivated as you.
For some, it is easier for the whole family to pack one room at a time. Leaving only the absolute bare essentials for the day before's last-minute packing.
For others, it is easier for the parents to weed out their children's things while their child is not present. Then put the older toys in the donation pile.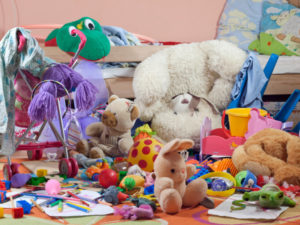 If you have to pack with your child present, consider going through your child's things to limit the separation anxiety. Use the opportunity to teach generosity and the art of letting go.
Moving Rule of Thumb: If you have not used it, thought of it, or looked for it in the last six (6) months, it is time to pass it on.
Planning your move doesn't have to be elaborate or complex. The more you feel prepared, the easier the move will be.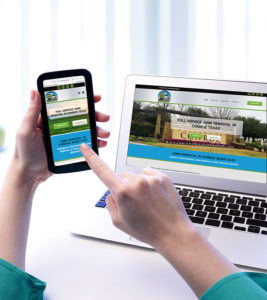 Call All-In Hauling at (936) 445-8159 to schedule your pickup!
Curbside pickup is available.