Where Does My Junk Go?
Not to the Dump – if we can help it!
We at All-In Hauling take pride in our local community. We are constantly looking for ways to help protect and improve the beauty of the Conroe/Woodlands area.
We never illegally dump as the fly-by-nights do.
We regularly join community cleanups to protect our backroads, farmland, waterways, and wildlife like the George Mitchell Nature Preserve.
Our 3R policy answers the most common question customers often ask: "Where does my junk go?".
"3R" stands for re-homing, re-purposing, and recycling the items we collect. Generally, after leaving your property, we separate everything into these general categories: donations, re-purpose, recycling, and research.
Re-Home
The first thing separated are items that can be donated to help the local community. While we have our favorite charities, we are always looking to add more to our charity roster.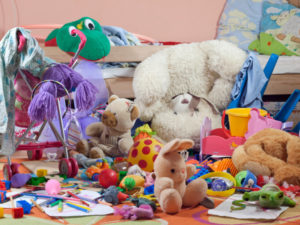 We love that sense of pride comes after you unload a truck full of good usable items at a charity.
To know that what you do for a living uplifts others can be addictive.
Re-Purpose
When we look at an item, we ask ourselves, who can use this?
There are the easy answers like:
If it is a mess of automobile parts, take them to a pick and pull
If the item is a brass bed frame, ask if it good enough for a thrift shop or antique store
Children's bikes are delivered bike restoration projects where volunteers fix up bikes for the areas' underprivileged youth
Other times, we work with local business owners and artisans who need specific materials. When we have an item they are after, we call them. The local business or artist gets what they need, and we get to keep another re-purpose-able item out of the dump.
It takes time, but it is very satisfying.
Recycle
Answering the next part of the question, "where does my junk go?" is not as clear-cut as you might think.
Recycling gets a bit tricky.
In terms of recycling, All-In Junk Removal is not the first or second choice to call. We pick up the recycling path where Waste Management and the Conroe/North Montgomery County Recycle Center leave off.
Waste Management handles the daily household waste that commonly has sanitation issues like diapers.
The Conroe/North Montgomery County Recycle Center does a lot. They actively accept things like broken-down cardboard, paper, food, and beverage containers. However, this free service does have limits on what it can and cannot take.
All-In Hauling is a professional junk removal service. We handle the big things like a sofa, fridges, old sheds, and hot tubs. We remove the things that the garbage man and the recycling center can't. However, there are items that we cannot take as well. If you are unsure if we can take it or not, please call or text us

at (936) 445-8159.

Hazardous Waste Companies. These are the folks you call in for items we can't handle by law. These can include oil spills, chemical spills, nuclear waste, underground storage tanks, and other hazardous materials.
Below are some examples of where we were able to recycle larger items recently:
Construction and home improvement debris
Metal scraps like excess copper, bronze, iron, and stainless steel (for more information, click scrap metal recycling 101).
We also help businesses with overflowing trash dumpsters. Places like restaurants, coffee shops, manufacturing plants, office complexes, and distribution centers sometimes produce more trash and debris than can fit in their dumpsters. They call us to come in and help tide them over until their next garbage day.
Research
Sometimes answering the question, "where does my junk go?" is tough.
You have to get creative when looking to keep out of our landfills as much as possible. That is what we at All-In Hauling do.
If we have an item that can be re-used, we do our research to see if your junk is another man's treasure.
We are not always successful, but we make an effort.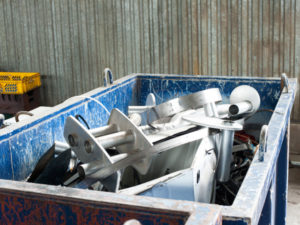 Landfills
We loathe taking anything to our landfills if we don't have to. However, there are items that we must take to the dump.
When we do have to take an item to the dump, we make sure we take it to the correct landfill. Some only take food scraps, while others only take construction debris.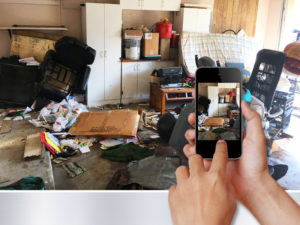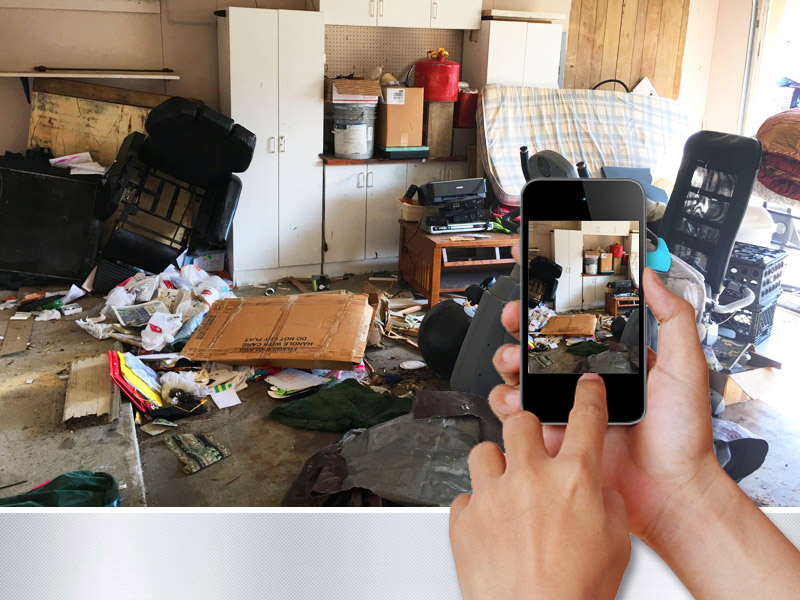 All-In Hauling will continue its efforts to keep the Conroe / Woodlands area beautiful.
When you call for a no-obligation quote, be assured that whatever you have us pick up will be re-used if possible.
It is our mission and our privilege.
Give us a call or text us at (936) 445-8159 for a no-obligation quote today!