Save Time and Money – Hire A Junk Removal Service for Your Next Home Project
Tired of looking at your growing pile of junk, trash, and project debris?
Need to get rid of that eyesore before your HOA or property management company sends you a nasty gram?
When planning your clean-up, consider the benefits when you hire a junk removal service like All-In Hauling.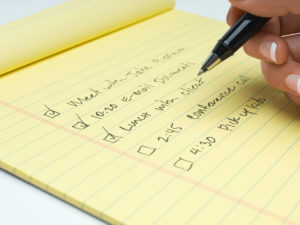 Yes. There is a lot to be said for being outside, in the fresh air working up a sweat. However, do you have the time for that?
Or would you rather save your time and energy for those who matter most to you?
Benefits When You Hire A Junk Removal Service
Consider the benefits of hiring a junk removal service to do the work for you:
Save time
Save money
Injury prevention
Save Time & Money
We Texans are bad.
We are so busy making allowances for everyone's schedule that we forget to value our own. It is good manners to respect others' time but NOT at the cost of ourselves.
It is a tricky balance to maintain.
"Time and  health are two precious assets that we don't recognize and appreciate until they have been depleted." ~ Denis Waitley
You must factor in the cost of your time as well as wear and tear on your body into the cost analysis of any project we take on. Your time is valuable (so is your health).
Use the formula below to calculate your time (and health) 's value. (Remember, no one really looks forward to Monday mornings, but everyone looks forward to their away from work.)
Your Time: Double your hourly pay or $50.00 per hour – whichever is more
Body Strain: Doctor Visit Co-Pay or $50.00 per hour – whichever is more
Add these prices to your materials lists to discover the true cost of any project you are considering.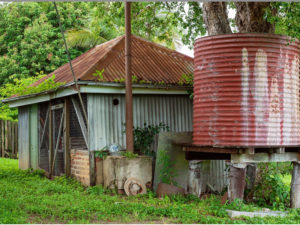 Let's assume that you want to clean up the old broken shed area in the backyard.
If you are doing it by yourself, you need to set aside at least three 8 hour days to dismantle it safely and dispose of the debris.
Here is a sample of what you will need to start tearing down and removing that old shed and water tank in the picture.
$1200 – Time  (24 hours x $50 per hour)
$300 -Tools
$100.00 – Wheelbarrow
$80.00 – Permit to Have dumpster in front of your house
$200 – $100 a day Dumpster rental  or $120.00 for gas for your truck/van rental  to haul the items to the dump
$5 per person for safety vest at the construction landfill
$15.00 – quality leather work gloves
$12.95 – safety glasses
$40 for the first four cubic yards of waste. Then $10 per cubic yard. (Do you know how to calculate a cubic yard of debris?)
$5.00 – a big bag of Epsom salts for your night bath to help with the aches and pains
$25.95  – a fully stocked first aid kit
Construction Magnet to pick up any nails and screws that hit the ground that you can't see. You don't want to step on an old rusty nail — unless you like getting tetanus shots.
Water – (stay hydrated when doing any physical activity)
Unaccounted for misc tools and equipment that
If you are a "do-it-yourself" kind of person, we applaud your passion. We love working with do-it-yourselfers! They are fun people!
However, if you are not one to do it yourself, it is time to ask: "Is it worth it to do it on my own? "
If not, why waste your day? Call All-In Hauling's team of professionals to do it for you!
We'll do fast work to remove those items from your home or business. We even sweep the area when done.
Save the time to do what brings you joy.
Injury Prevention
Life is odd (and a bit unfair).
When we finally have the money to live the life we want, our bodies cannot always keep up as we would like them to.
We have to take reasonable precautions to extend the quality of our lives. We take vitamins, exercise, attempt to eat correctly, and buy strange contraptions to tighten up those less than perfect areas.
"The first wealth is health." ~ Ralph Waldo Emerson
Acknowledging our bodily limits is not fun. But it can save you unnecessary trips to your doctor (and hefty hits to your wallet). Unless your body is conditioned to lift heavy objects and carry them outside repeatedly, hire a junk removal service like All-In Hauling.
Your health is your primary asset. You must protect it!

Call All-In Hauling to Save Time and Money Now!
Email or call All-In Hauling at (936) 445-8159 to help you save time and money.
Let us free you to spend more time doing what you love — not the clean-up!
You can find us hard at work in Conroe, Lake Conroe, The Woodlands, Spring, Magnolia, Coldspring, Cypress, Huntsville, Montgomery, and Willis. Please stop by and say hello. Abraham and the guys would love to see you!