Burn Ban Options: How to Safely Get Rid of Junk
With the Texas burn ban in effect, how do you legally get rid of junk?
Need to get rid of an old mattress, sofa, or loveseat? But you don't have the equipment to handle it and don't want to see it illegally dumped.
Call All-In Hauling to discuss what burn ban options that are available. We can handle it for you quickly, safely, and legally.
Texas Counties Participating in the Burn Ban
Due to the severe drought throughout Texas, most counties have instituted a burn ban on outdoor burns. The ban limits bonfires, campfires, backyard fire pits, wood smokers, and anything that holds a flame outdoors.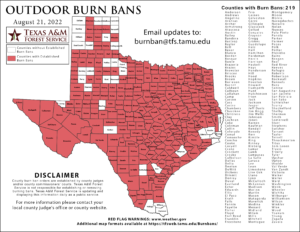 Montgomery County's Permanent Burn Restrictions
Montgomery County has special restrictions. In unincorporated areas of Montgomery County, it is a criminal offense to burn household refuse on a lot smaller than five acres or located in a "neighborhood." Per Texas local government Code 352.082, this restriction also applies to planned communities. With the current burn ban in effect, local officials have kicked up their "Don't Mess with Texas" a few notches.
Please do your part to keep everyone safe.
How Are BBQs Affected?
In Montgomery county, officials have extended the current burn ban to include wood and charcoal grills. The danger is wood and charcoal take a while to burn and have an open flame. However, you can use natural gas, propane, or an electric grill. Electric smokers are also acceptable.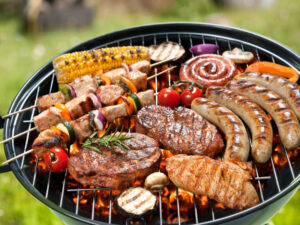 Alternate Burn Ban Options to Reduce Your Junk
Don't put yourself or your neighbors at risk. All-In Hauling has several options to reduce the junk around your home or business. Your burn ban options include:
Curbside pickup appointments
Single Item Pickups
Labor Only Services – where we do the heavy lift into a dumpster you rent
Traditional Junk Removal – we lift and haul it away
Financing Options – No need to be priced out for bigger jobs
How Do You Start?
You can call us. Please leave your telephone number, city, email address, pictures of the job, and the best time to get a hold of you. If we cannot answer the phone, we will call you within 24 hours.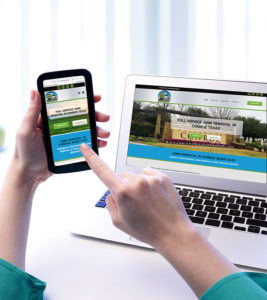 What To Expect From All-In Hauling
We have a simple three (3) step process – active listening, confirmation, and starting work. We care about what our customers have to say. We know that most of our customers have so much to teach us. We enjoy taking the time to listen. That is what we do. Our customer-focused policy is a large part of the All-In Hauling experience.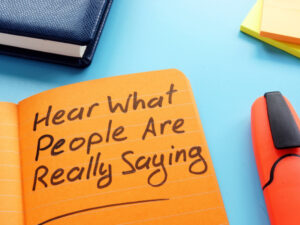 Step 1: Active Listening
When you call, a knowledgeable junk specialist will answer and get the details from you.
Step 2: Confirmation
We confirm and reconfirm our facts to make sure you get the best service possible. We like to confirm the following:
When we're on our way
Your options
Our availability
Step 3: Starting Work
We begin work as soon as the work order is approved. If planned for later in the week, we will arrive early. Once packed up, we will dispose of the unwanted items responsibly. We prefer to donate or recycle items over adding them to our landfills.
It is part of our "Good Earth" policy.
Other Available Services
All-In Hauling offers many different services to fit your needs. Here are a few other services that might be of interest to you:
References