Realtors – Build Your Team to Save Time and Reduce Stress
Successful realtors know that reaching your goals requires more than time management, good communication, and the ability to set expectations.
Success requires the self-acknowledgment that no one can do it all alone. Then shows you the value of a strong support team of experts.
The real estate process is multi-faceted, ever-evolving, with many moving parts:  researching homes on the MLS, finalizing the negotiation process, marketing, networking, and setting client expectations.
Now add the need to balance your private home life. You need to build your team of experts they can rely on to get it done fast!
Realtors who have a team of experts they can delegate to and obtain timely services are the successful ones who make it all look so easy – even though you know it is not.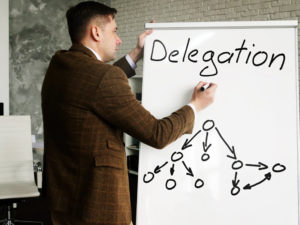 Mindset
Realtors are not miracle workers. However, when you build your team and your network, you can make everyone believe you are.
It all starts with a shift in mindset.
Instead of behaving like a lone wolf, think of yourself as a conductor of a real estate symphony.
Every aspect of the process is an instrument with its sound, range, issues, and benefits. The music sounds off if one "instrument" gets out of line, too big, or is missing altogether. If left unattended, the discordant sounds will grow into a screeching mess.
"In order to design a future of positive change, we must first become an expert at changing our minds." ~ Jacque Fresco
However, when you become the conductor/facilitator of the process, the deal becomes a symphony where everyone wins.
To begin the mindset shift, you need to determine three things:
Tasks you don't want to do
Tasks you are not qualified to do
Tasks you don't have time to do
Have problems getting the clarity you need? Click here for our 30-minute brainstorming exercise.
Build Your Team of Experts
After determining what tasks you can delegate, it is time to build your team of experts. Base the selection of your team on reliability, timeliness, knowledge, and honesty.
"It is, after all, the responsibility of the expert to operate the familiar and that of the leader to transcend it." ~ Henry Kissinger
If you don't already have these individuals in your existing network, reach out to local professionals. You can find them via Google and always check out their reviews. People have no problem expressing what is good or bad about a service.
Here is a quick list of experts every realtor needs on speed dial:
Assistant or Virtual Assistant (if your company doesn't offer one)
General Contractor
Home Inspection Expert
All-In Hauling as your junk removal company
Mortgage Officer
Escrow Officer
Assistant or Virtual Assistant
If you do not have an in-office assistant, consider getting a virtual assistant.
Virtual assistants work from anywhere in the world. Generally, they are paid either by the job or in 15-minute increments. So if you only have 3 hours of work one week but 20 the next, you are only paying for what you need.
Assistants (virtual or otherwise) do specific time-consuming, repetitive tasks that require less skill. These day-to-day tasks pull you away from vision building and leading your team.
Keep in mind that a good assistant is a lifesaver! They keep your appointments straight, handle the little details, and act as gatekeepers.
General Contractor
Depending on the type of real estate you practice, you may or may not need a general contractor regularly. General contractors in your network can be a source of leads but also a source of information.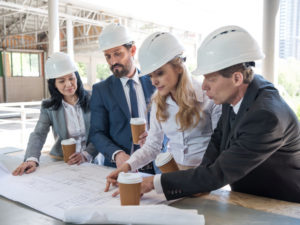 If you get a property that looks like it is three steps from a condemnation notice, you need immediate information. You need to have someone who can look at the property and see if it is salvageable or a deal you need to pass on.
Home Inspection Expert
As the deal coordinator, you need to know the property's actual condition. Is it a diamond in the rough or a beautiful red shiny apple with a rotten core?
To protect your client and your reputation, always get a home inspection report from a reputable home inspection expert. If there are issues, go over the home inspection report with your clients. They need to know what they are buying.
Your client may or may not be able to handle any repairs. It is better to steer your clients away from a bad deal than make the fast money and get a bad reputation.
Junk Removal Company
Having a reliable junk removal service like All-In Hauling makes the difference between meeting tight closing deadlines and losing the deal altogether.
Companies like All-In Hauling clean up large items like broken down cars, dead washing machines, fried refrigerators, old sofas, broken down hot tubs, and much more.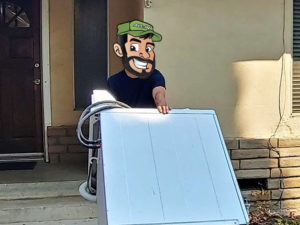 When you get a hoarder house, an estate sale, or a nasty post-eviction cleanout, you need someone reliable, fast and trustworthy to assess the damage. Then deliver a solid estimate right away and finish on time without supervision.
Mortgage Officer
Unless your office does in-house financing, it makes sense to have at least two mortgage loan officers you work with to provide a sufficient range of financing options.
Getting pre-approved borrowers helps weed through time-wasting "looky-lou's" and close faster.
Escrow Officer
Escrow officers are the "disinterested" third party that handles the financial accounting of the mortgage transaction. They host the mortgage signing and confirm the legal status of the property via a report on the title of the property.
The title report covers the legal description of the property, who owns it, lists all liens, CC&R's, and other information needed to transfer the title of ownership from one individual to another.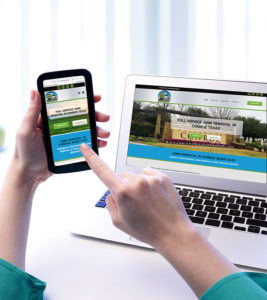 We, at All-In Hauling, understand realtors are over-scheduled, stressed, and have very little time. We want to help you build your team of experts and be your go-to for all things junk removal-related.
We are reliable professionals who aren't afraid to get in and get it done on time and within budget.
Give us a call today and experience the All-In Hauling difference!