Hurricane Damage Prevention Tips
If a storm is already in the news and has a name, the best time to prepare for that hurricane was yesterday.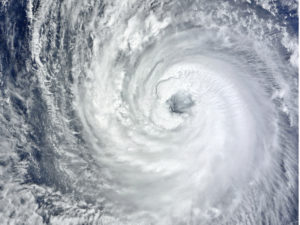 Good thing hurricane season is just around the corner. Now is the time to take hurricane damage prevention and preparedness steps.
The first step in hurricane damage prevention is to know the sources of the danger. Know what they are, what they can do, and what you can do to minimize the damage. Click here for the CDC downloadable infographics on Hurricane Preparedness (for Spanish, click here).
These sources of danger are:
Wind
Water
Flying Debris
Wind Damage Prevention
Hurricanes, tropical cyclones, and tropical storms are water-laden thunderstorms that rotate around themselves. Each type of storm has a different wind speed, but all winds can cause severe damage given the right circumstances. That half-dead tree leaning over your house may only need a little push to collapse onto your roof.

Tropical Cyclones – winds less than 39 mph
Tropical Storms – Wind speeds between 39 and 75 mph
Hurricanes – Wind speeds greater than 75 mph
What Can You Do?
Pre-Storm Announcements

Clear any dead or leaning trees the wind can push on or through your house
Get your roof checked and/or repaired

Preparing for a Storm

Cover windows and doors with storm shutters or plywood (taping an "X" on your window is a dangerous myth that causes more danger than it solves)
Strap down your roof
Strap down any outbuilding roofs like sheds, greenhouses, and gazebos
Water Damage Prevention
Hurricanes produce a lot of rain. The sheer amount can easily overcome local infrastructure and encroach on your property and home before you know it. Once overcome, flooding can result.
Dangers Include:
Contaminated the water supply
Floodwaters contain carcinogenic compounds, human and livestock waste, rodents, snakes, debris, lumber, chemicals, and hidden power lines. Exposure to flood waters can cause wound infections, skin rash, tetanus, and various stomach issues. (Cholera and dysentery bacteria love contaminated water.)
Post-storm mold growth

What Can You Do?
Talk to your insurance agent. Most homeowners' policies cover water damage from overfilling bathtubs but not necessarily from flood damage from storms, hurricanes, and other natural disasters.
Caulk around your windows and doors
Sandbag around doors, entrances from the garage into the house, and low windows.
Install flood skirts and barriers.
Inspect and upgrade drains with one-way valves for backflow prevention.
Clear debris from drains and ditches
Stock up on anti-mold disinfectants, gloves, and masks before the storm. Be prepared to scrub your walls, floors, and ceilings with disinfectants after the storm to prevent mold growth after the storm has passed.
Have gallons of bottled water for drinking on hand. The CDC recommends you have 1 gallon of water per person and per pet for at least three days stored. Rotate this water out every six (6) months to ensure freshness.
As the storm approaches, fill sinks, pots, and bathtubs with water for washing. You never know when you lose power or if the water supply is contaminated.
Preparation is key to hurricane damage prevention!
Flying Debris Damage Prevention
When you combine the force of the wind and airborne debris, you have a dangerous combination. Due to the unpredictability of hurricanes, you never know if your favorite garden gnome will remain on your porch or go through a window of a building a few blocks from you. Anything that's not bolted down can become a missile.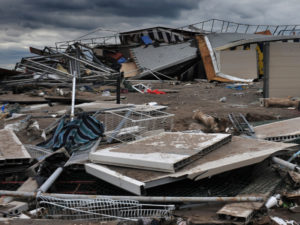 What Can You Do?
Junk on or around your property – Remove items that could pose an unnecessary risk.

Outdoor Furniture. We can remove old patio furniture before it becomes a hazard.
Hot Tubs. That old spa isn't just an eyesore, it could cause real damage during a hurricane!
Let our guys take down and haul away that damaged old playset!
General Junk. If it's cluttering up your yard, then we can load it up and haul it away!

Trees –A well-taken care of tree will protect your home from flying debris.

Prune trees properly. Most fallen or damaged trees are usually a result of improper cutting or pruning; properly pruned trees are less likely to fall or break during a storm.
Remove the interior branches. Thinning the tree's canopy allows the winds to pass through it more easily

Patio and lawn furniture

Anything that's not bolted down can become a missile and cause massive damage to your home.
Save the gnome! Move bikes, lawn furniture, grills, propane tanks, yard art, statues, and building materials inside your garage.
Check the foundation of all outdoor buildings like sheds, greenhouses, and gazebos.

Let's Get Started on Your Hurricane Damage Prevention Today!
Why wait for hurricane season to start?
Get a jump on it now. Give yourself peace of mind so you can focus on what matters when a storm arrives!
Call All-In Hauling now at (936) 445-8159! 
We also offer storm clean-up services.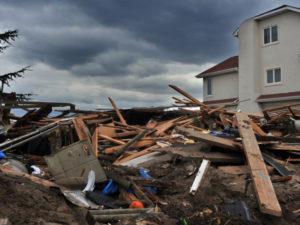 You can find us hard at work in Conroe, Lake Conroe, The Woodlands, Spring, Magnolia, Coldspring, Cypress, Huntsville, Montgomery, and Willis. Please stop by and say hello. Abraham and the guys would love to see you!
Additional Resources